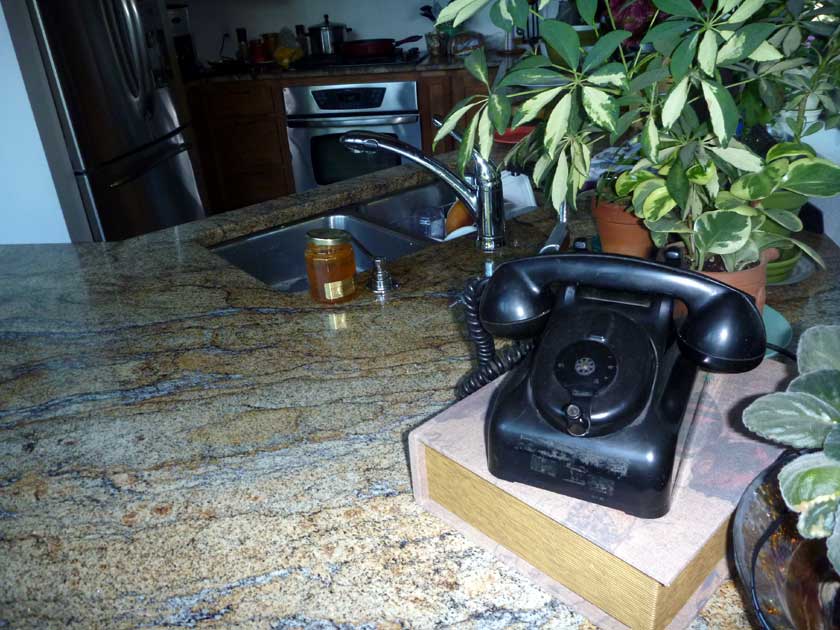 Phone in the new house, was purchased on EBay for $15. This one has a sticker attached that said "6 long rings to report a forest fire"
Often these will need to be reconditioned before that can be used.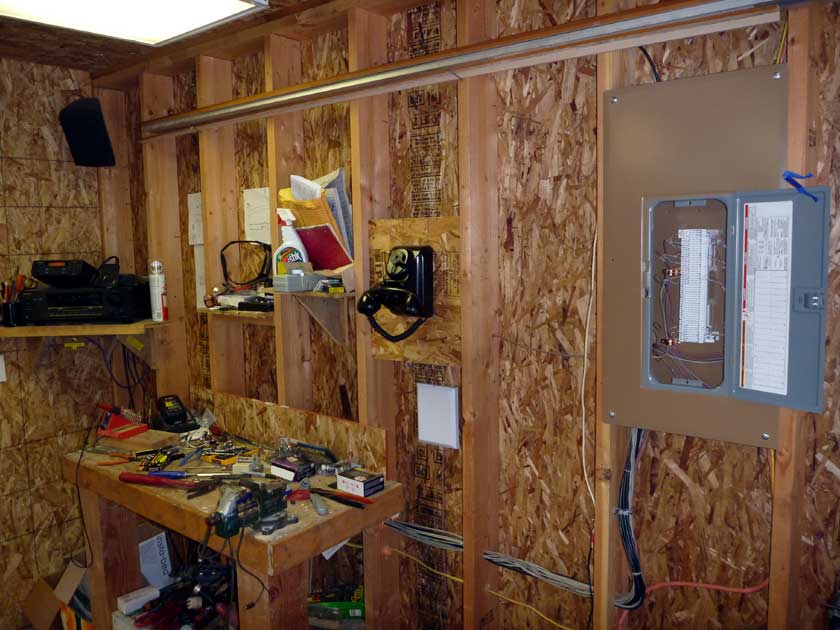 Here's a shot of the new garage Leich phone and used service panel with a 66 Block. The service panel is used as a "data closet" for distribution of telephone, internet and TV signals throughout the garage and MIL apt.
The white box under the phone is a doorbell that chimes briefly when the main gate opens.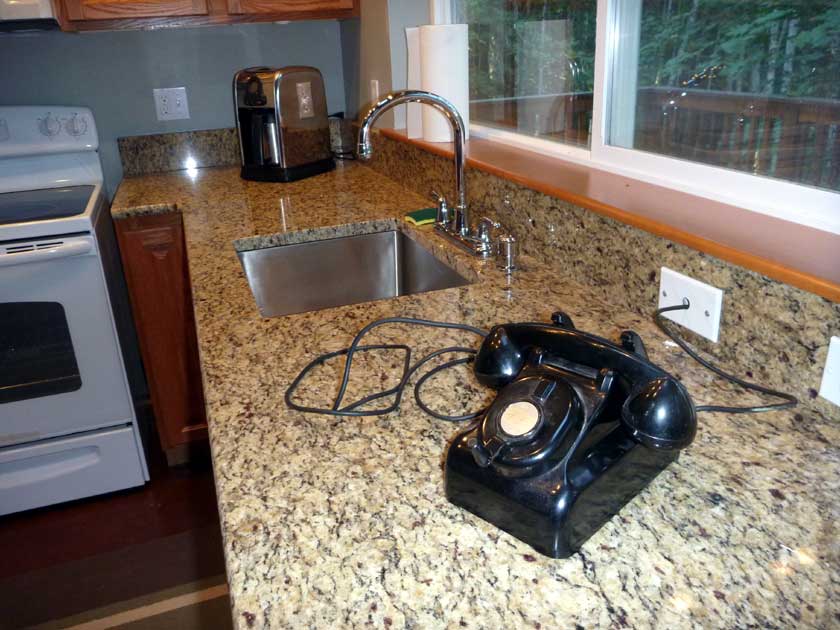 Magneto phone in the MIL Apartment

The Leich Electric Company manufactured early magneto and dial equipment for the telephone industry in the 1930s and 1940s. These phones function as an intercom between the eight main buildings at Valhalla. They are wired in a "common battery" configuration where all of the phones are on the same party line and when you turn the magneto crank, they all ring. Its very helpful communicating "dinnertime"
History of Leich Electric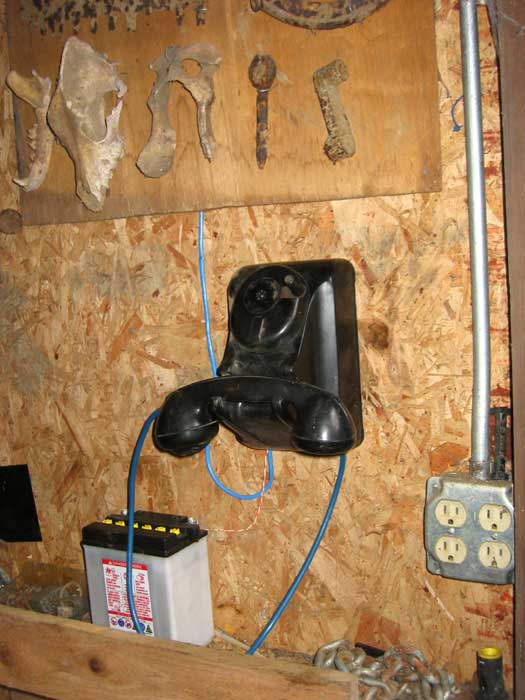 Phone in upper equipment barn. Note the 12 Volt "Talk Battery" and also the "old bones" found under the pioneer house. The system's 1930 designers intended to have a talk battery at each phone when used in rural areas but we've found that using several old car batteries strategically placed, works well for this system. The old car batteries are down to about 8 volts and this voltage works well for good voice communication. The battery also puts out "pure DC" which eliminates hum caused by some AC power supplies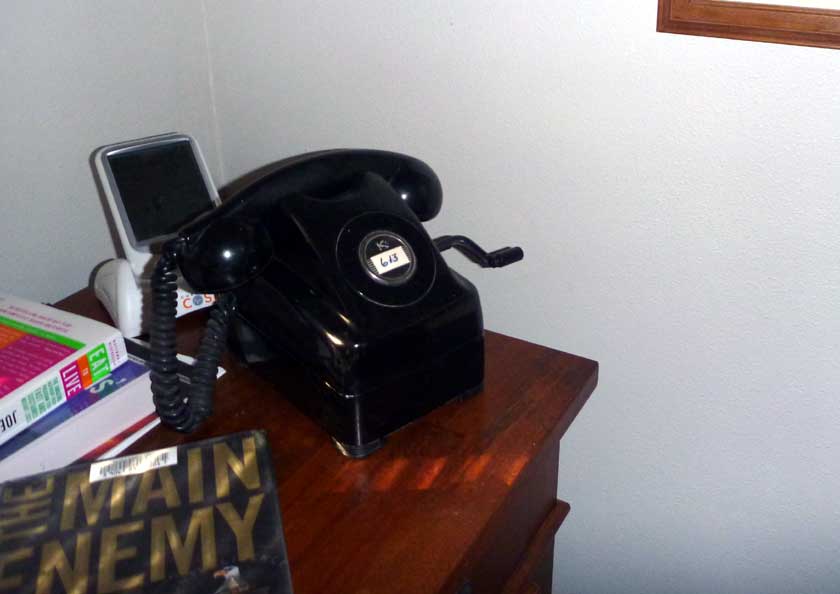 Here's a Kellogg Switchboard Co magneto phone from the same 1930's time period. This is in the new house upstairs bedroom

We are currently writing a pamphlet on how to restore the Leich 901 Magneto Telephone. Also included are specific instructions on how to connect these phones together to make a very interesting intercom system.