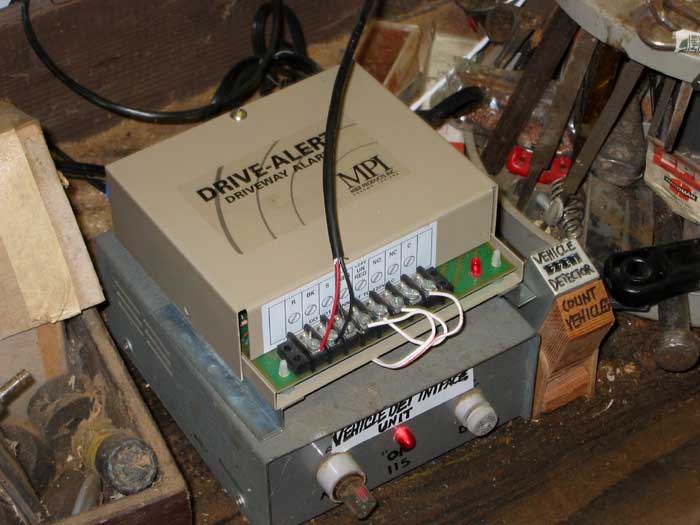 The new Driveway Minder uses a commercial Driveway-Alert module which is wired to a buried sensor in the driveway. Note the counter to the right of the unit and the interface box underneath which connects to alerters in several areas.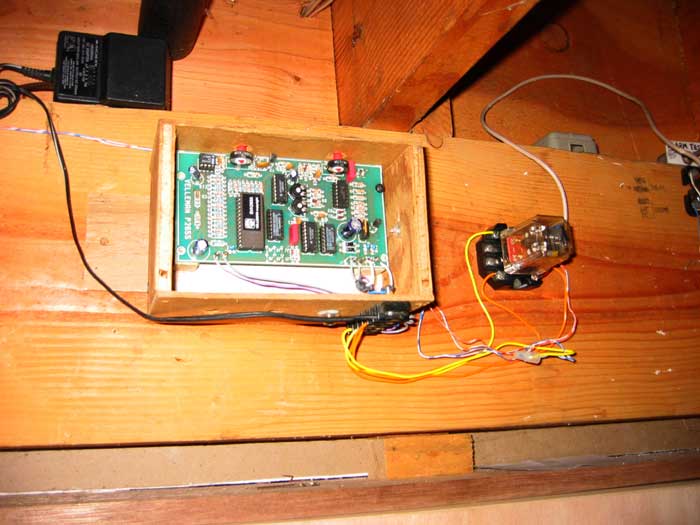 A "barking dog" synthesizer kit connected to the driveway minder is mounted in the main house basement. Arriving guests trigger a ten second barking dog.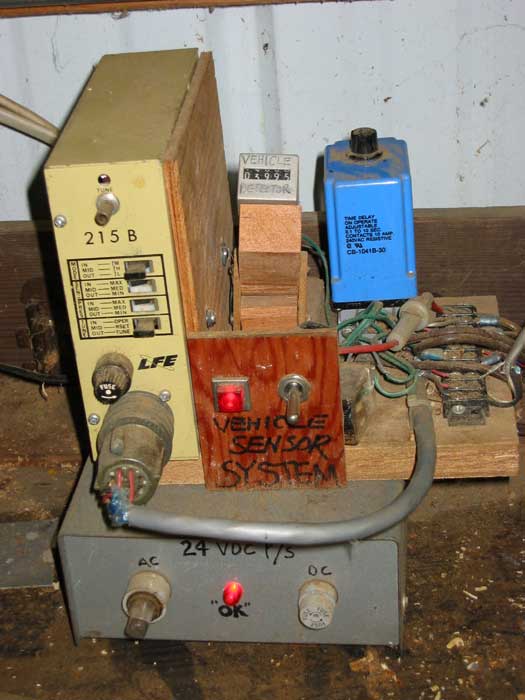 The old driveway minder used a modified surplus traffic signal "Left Turn Lane" sensor uses a buried loop under the driveway to sense a vehicle arriving. It also has a counter.

Valhalla innovations had to include a way of signaling the arrival of guests. It started off with an old traffic signal "left turn lane" sensor. We had a lot of fun with it and missed it when it failed in 2004. Found a commercially available sensor and re-started the "barking dog" and "beeping whistle" signals. The counter was found in a box of old parts and it shows about 700-800 visits a year. What a surprise!